Secure your future with Weatherly Insurance Agency
Here at the Weatherly Insurance Agency, we put our Client's needs first.  We have been serving the needs of Clients in Eastern North Carolina and the Outer Banks since 1984.  Our dedicated team of Licensed Agents specialize in finding the best personalized Insurance solutions – including home insurance, auto insurance and business insurance – at the best rates.  With 6 locations in Kill Devil Hills, Greenville, Columbia, Elizabeth City, Edenton and Mt. Olive, we are insuring what you've worked so hard for by ensuring we work hard for you.
Why Choose Weatherly Insurance Agency?
Steer in the safe direction with Weatherly Insurance Agency. Founded on the principle of guiding clients through a sea of coverage options, we serve as your trusted guides. While many have insurance agents, only a select few have a seasoned professional representing a multitude of companies and equipped to tailor coverage to the risks you face. Weather any storm with our well-crafted insurance policies.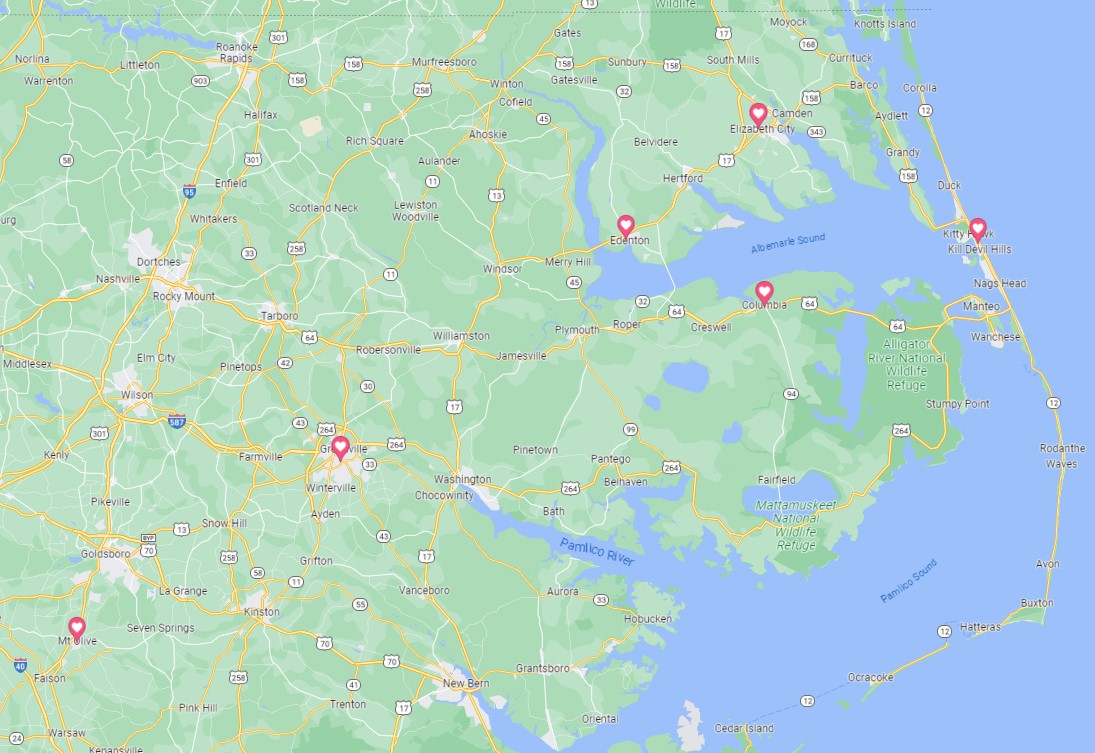 From Dare County to Wayne County, we have offices somewhere close to you in eastern North Carolina.
Partnering with Weatherly Insurance Agency comes with numerous advantages. Our client-centric approach guarantees that your needs are always our top priority. At Weatherly Insurance Agency we are your trusted insurance advisor for all your coverage requirements.
We're Local

Looking for an Agency in Eastern NC or the Outer Banks? We're here to help.

Technology Driven

We use tools & apps that make your life easier as a customer.

100% Independent

We work for our valued customers, not an insurance carrier.
Start Online

Enter some basic information on our website to start.

We Shop For You

We closely review your current policy, checking for coverage levels and exclusions with our multiple carriers.

Pick The Best Plan

Choose the coverage package that fits best.